How to Become an Educator
enriching classrooms
with a "care curriculum"
The One Clip movement begins with educators of all kinds (teachers, parents, community leaders) understanding and embracing the One Clip curriculum through a life-changing professional development course.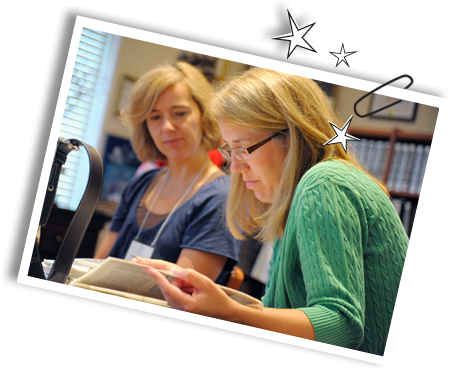 The accompanying One Clip Teaching Kit uses the Paper Clips film to help students in 5th grade and above examine the subjects of tolerance, prejudice and stereotyping in order to find ways to combat hatred and promote understanding. It gives students the opportunity to identify issues in their own classrooms and communities, and to create concrete action plans that will help them make positive changes. And, it inspires and empowers students to become not only socially aware, but also socially active as they begin to examine their individual roles and responsibilities in our society.
The kit includes:
• Copy of the award-winning Paper Clips film (in DVD format) segmented into five chapters that align with each lesson plan
• Teacher's guide with five detailed lesson plans (one hour each)
• Collection of primary source documents
• Classroom extensions with additional activities and seminar topics
• Informational CD with background material and PowerPoint presentation
• The One Clip Curriculum uses hands-on activities, engaging seminar topics and inspiring lessons that address the following topics:
The nature and impact of prejudice, stereotyping and discrimination
How symbols and branding reinforce stereotyping
How to identify and address opportunities for impact and change
Using the Holocaust as a basis for analyzing hatred, intolerance and bigotry
Tools to inspire student activism and service learning
The One Clip Teaching Kit is provided to any educator who attends our FREE professional development institutes. Ready to become a One Clip educator? Review the Educators Institute information.