be the change
One Clip at a Time strives to take our efforts to a national level, one teacher at a time. That's why we are pleased to offer two professional development institutes (one in June and the other in July) in Chattanooga, Tennessee open to educators across North America. Each two-day session includes a day of training on the One Clip curriculum and a site visit to the Children's Holocaust Memorial in Whitwell, Tennessee. Participants will also get the unique opportunity to meet one-on-one with originators of the Paper Clips Project, including Linda Hooper, Sandy Roberts and David Smith.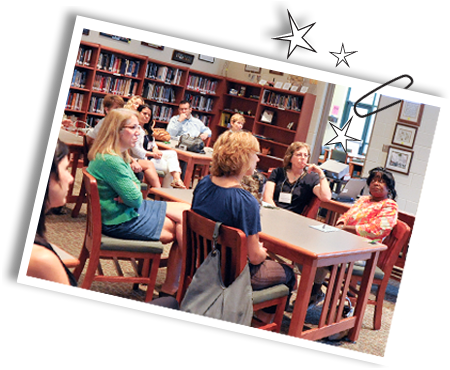 The details:
The first day of each session will be held in downtown Chattanooga, Tennessee. The second day of each session will be held at Whitwell Middle School in Whitwell, Tennessee
A conference fee of $400 is waived for all participants – yes, that means it's FREE!
The conference includes lunch both days
Attendees pay for their own accommodations and travel to/from Chattanooga
Attendees will receive their own One Clip Kit, which includes a copy of the Paper Clips film, an informational CD, detailed lesson plans and primary source document
Due to do continued concerns and unknowns surrounding COVID, we will be once again holding our 2021 Summer Institutes as FREE virtual sessions (you only need to register for one):
Session I: Monday, June 28, 2021, 10 a.m. to 3 p.m.
Session II: Tuesday, June 29, 2021, 10 a.m. to 3 p.m.
Session III: Monday, July 26,

2021, 10 a.m. to 3 p.m.

Session IV: Tuesday, July 27,

2021, 10 a.m. to 3 p.m.
Click Here to Register for a Session
Limit: 20 participants per session. All times are EST.