the silent protest
that became a rally cry
In 1998, something amazing happened in the town of Whitwell, a small rural community of fewer than 2,000 people nestled in the mountains of Tennessee.
Whitwell Middle School principal Linda Hooper asked language arts teacher Sandra Roberts and associate principal David Smith to begin a Holocaust education class that would be the basis for teaching tolerance and diversity in a voluntary after-school program. When the students, mostly white and Christian, struggled to grasp the concept and enormity of the six million Jews who died during the Holocaust, they decided to collect six million paper clips – one for each soul who perished.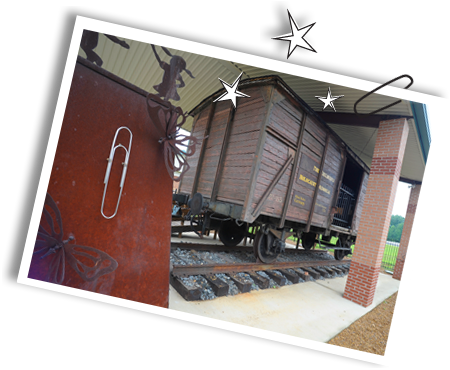 Why paper clips? The students' research found that Norwegians wore paper clips as a silent protest and symbol of resistance against Nazi occupation during World War II. It was this simple idea that eventually, and quite unintentionally, turned into a worldwide phenomenon, drawing international media attention and letters of support from literally every continent.
The "Paper Clips Project" extended over several years and in 2001 the school dedicated a Children's Holocaust Memorial, which includes an authentic German railcar filled with a portion of the more than 30 million paper clips they eventually collected. A moving documentary, entitled Paper Clips and originally released theatrically in 2004, captures how these students responded to lessons about the Holocaust and how a committed group of children and educators provided hope and inspiration to countless others around the globe.
To book an official tour of the Children's Holocaust Memorial at Whitwell Middle School, please email Linda Hooper directly at whitwelltraveler@gmail.com. For more information on the Children's Holocaust Memorial, please visit the Whitwell Middle School web site.